Healthy Nutrition Twitter Chats
Keeping your nutrition game up-to-date and on the cutting edge requires that you keep yourself in the loop where all of the goings on in the health niche are concerned, and there is no better way to do that than by participating in conversations on Twitter!
If you're looking for the latest ideas, research, recipes, exercise tips and other fitness goodness, check out any one of these healthy nutrition Twitter chats:
1. #RealFood
Eating well means foregoing processed junk food and focusing your diet on real foods – that is, those that are grown naturally without having been processed or genetically modified. Used by Tweeters from around the world without moderation, the #RealFood hashtag helps thoughtful foodies come together in order to share tips, success stories and recipes, all revolving around foods that are truly good for you – and the planet.
2. #LocalFood
Whether or not you're environmentally conscious enough to worry about cutting down on the transportation of your food, eating local is an excellent way to ensure that your food shopping consists of a healthy amount of fruits, vegetables and meat that have been produced locally, and often naturally. The #LocalFood hashtag aims to centralize discussion on that very topic, helping Tweeters to give each other a heads up on available local foods in a number of cities around the world.
3. #Recipes
If good nutrition is your goal, great recipes are your path to success and the Twitter conversation centering around the #Recipes hashtag is potentially the most informative such chatter to be found on the web!
Not all, or even most, of the recipes passed around using this hashtag are particularly nutritious, but you'll be surprised at the number of healthy meals that you can learn how to make by using it to find Twitter chats, making it a perfect way to spend five minutes while deciding what nutritious goodness to serve for dinner.
4. #Vegan
While people choose a vegan or vegetarian diet for a multitude of reasons, there can be no doubt that those who do are in the know when it comes to the best fruits, vegetables, nuts and other vegan-friendly foods, making the #Vegan hashtag on Twitter a wonderful way to learn the tips and tricks associated with a healthy, nutritious diet revolving around those real foods.
Learn to indulge in asparagus for its mood-lifting properties or educate yourself on how cayenne peppers can aid in weight loss; vegans know vegetables, and Twitter has vegans!
5. #FoodChat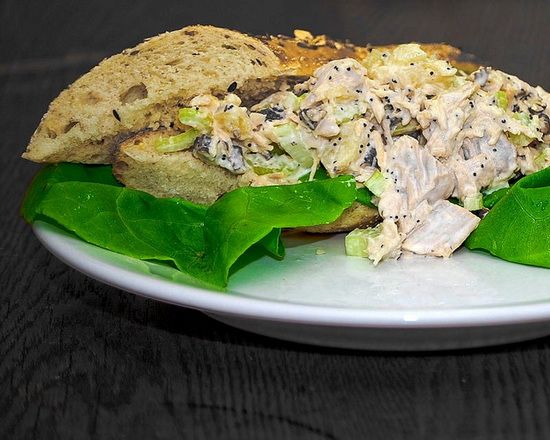 Drawing everyone from nutrition experts to simple lovers of all things edible, Twitter's #FoodChat conversation offers an inside look at the world's feelings when it comes to every food imaginable, making it a useful stop on your online crusade for healthy eating information! While the chatter revolving around this hashtag is very general, the public's overall leaning towards being nutritionally aware makes #FoodChat a host to real people with real eating habits, allowing them to trade information without the mediation of endless experts.
Author byline: This post was written by Ann who adores traveling, skiing and happy smiling people. That's why she is passionate about health, fitness and self-improvement. Nowadays she is writing for a blog about losing weight with herbs .